This is a site created for high grade meerschaum pipes sculpted by the most prominent carvers in Turkey. Only the best quality and the highest grade of blocks are used  while creating these outstanding, select pipes. We are proud to offer these pieces of art that are individually signed by the mastercarvers, some of which are numbered. 

This is NOT a website with static pictures of GENERIC pipes, we are offering individual pieces. What you see is what you buy on a first come first serve basis. First e-mail to be received by us reserves the pipe for that customer. You can e-mail us at  tobaknpipe@cfl.rr.com  

Thank you for visiting our site. 

meerschaum pipes
                       ATTENTION 

 IF YOU ARE NOT A PAYPAL MEMBER 

      BUT WISH TO USE A CREDITCARD

                  YOU MAY DO SO

               BUT YOU MUST FIRST 

Owner DENIZ  URAL and Master Carver Fikri BAKI inspecting a new lot,   October 2008

Owner of the web site, Deniz URAL, formed his company in Turkey in 1968. Up until his move to the USA in 1980 URAL pipes were exported world-wide. Between 1980 and 1998 URAL PIPES were sold wholesale to USA tobacconists nationwide in the USA. Since the past 19 years we have sold on this web site and on the internet as Best Meerschaums. Please join our satisfied customers.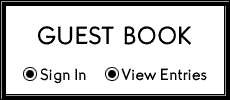 meerschaum pipes best meerschaum pipes
          White Bowl Inc.

        423 River Isle Ct

   Longwood, FL 32779-3712

preparing blocks for export

NEW CARVER,NEW  PIPES 

​Please click here to view new arrivals

 Quality Meerschaums by TEKIN